About the Magic Caster Wand
The Harry Potter: Magic Caster Wand is a motion-activated smart connected wand that uses a companion app to connect to compatible smart devices in your home. The Magic Caster Wand is a rechargeable wand with LEDs, haptics, motion and touch sensors, and wireless connectivity. The wand has an interactive wand box with LEDs and audio.
Using the Magic Caster Wand, you can master spells, duel with friends, and bring magic to life in the world around you. Master the wand motions from the in-app Spellbook to earn points and level up. Unlock 50+ spells for hours of interactive adventure.
Note  Connecting to smart devices and duelling aren't available with child accounts.
There are four designs: Defiant, Honourable, Loyal, and Heroic.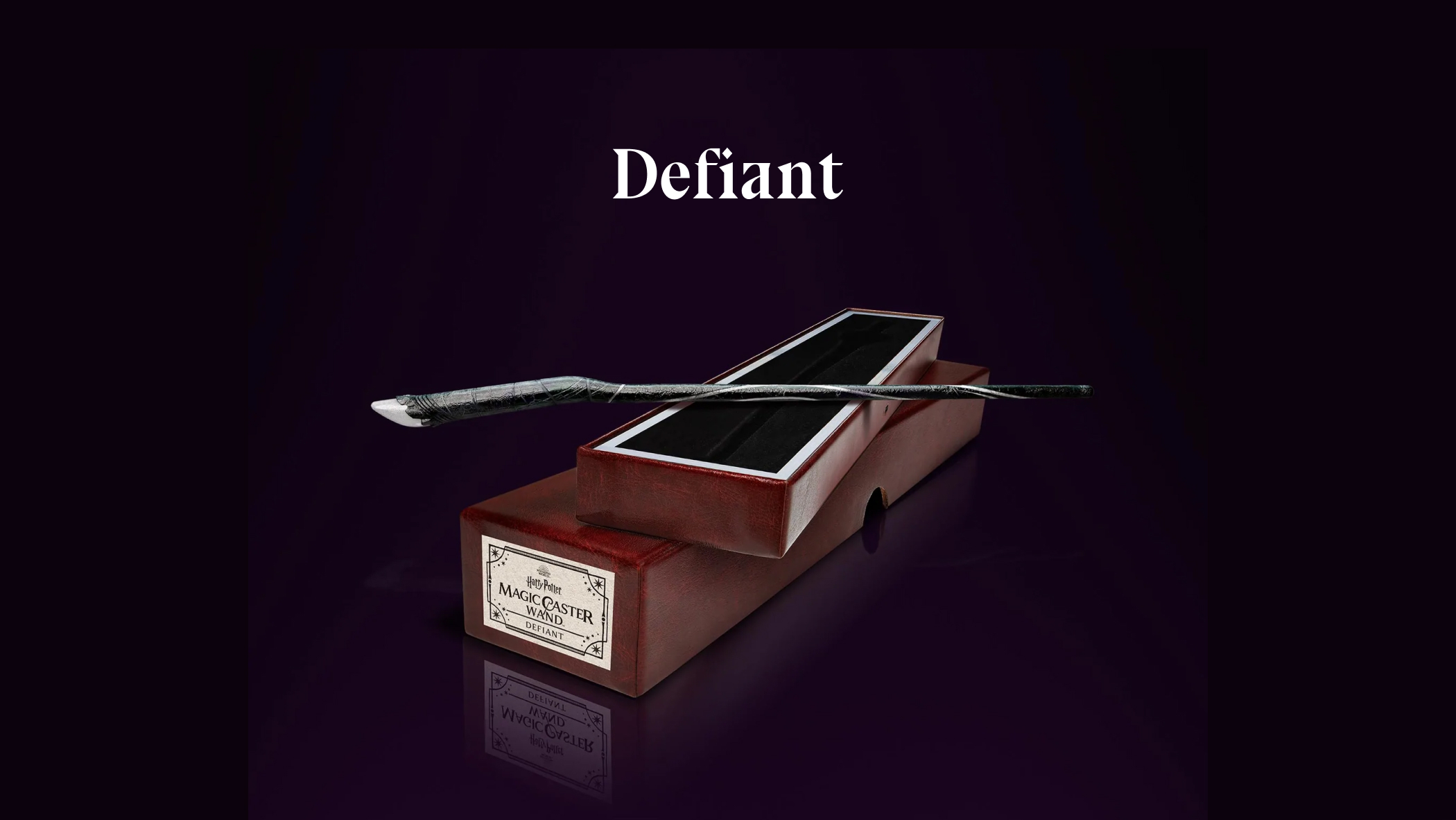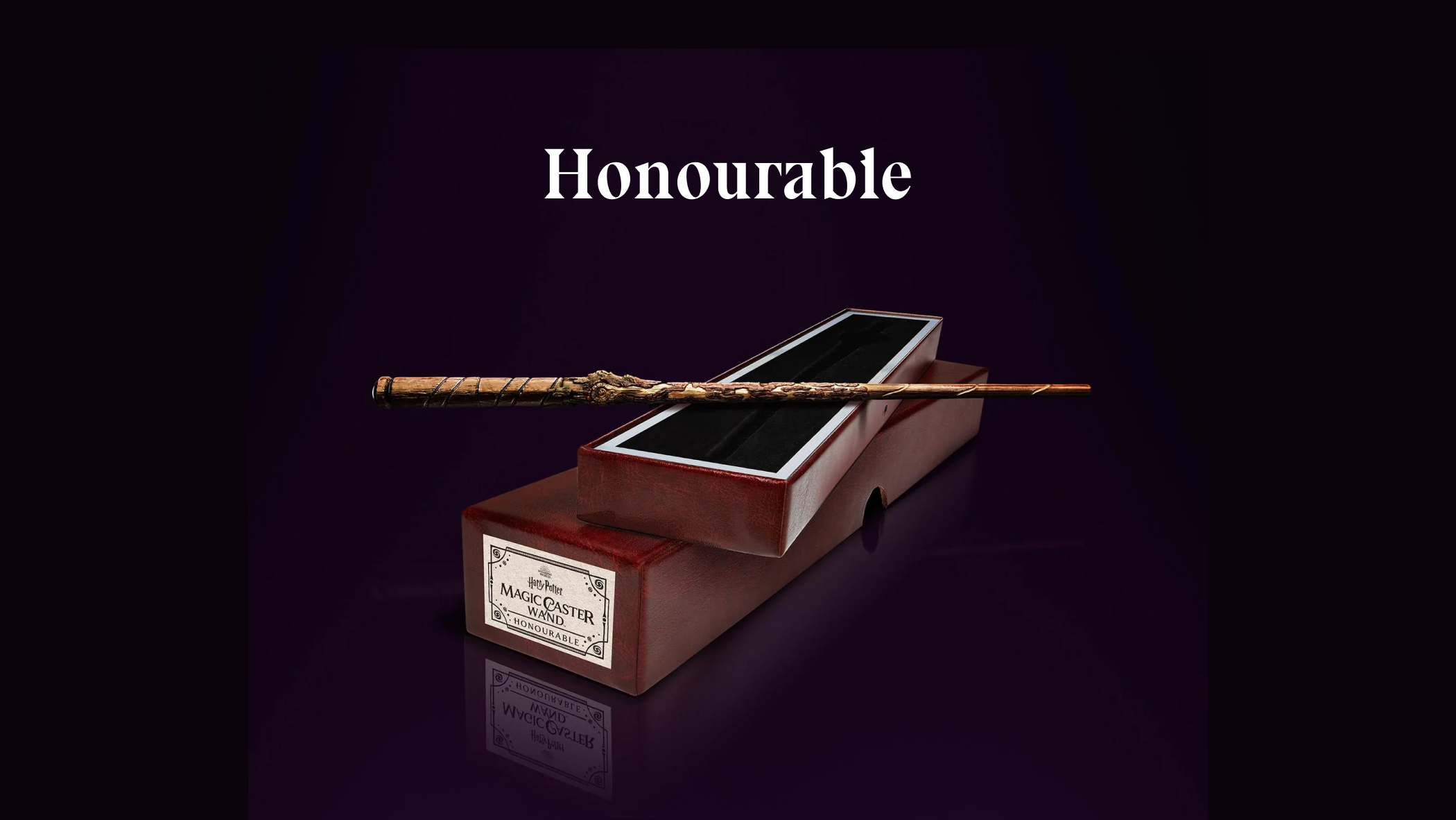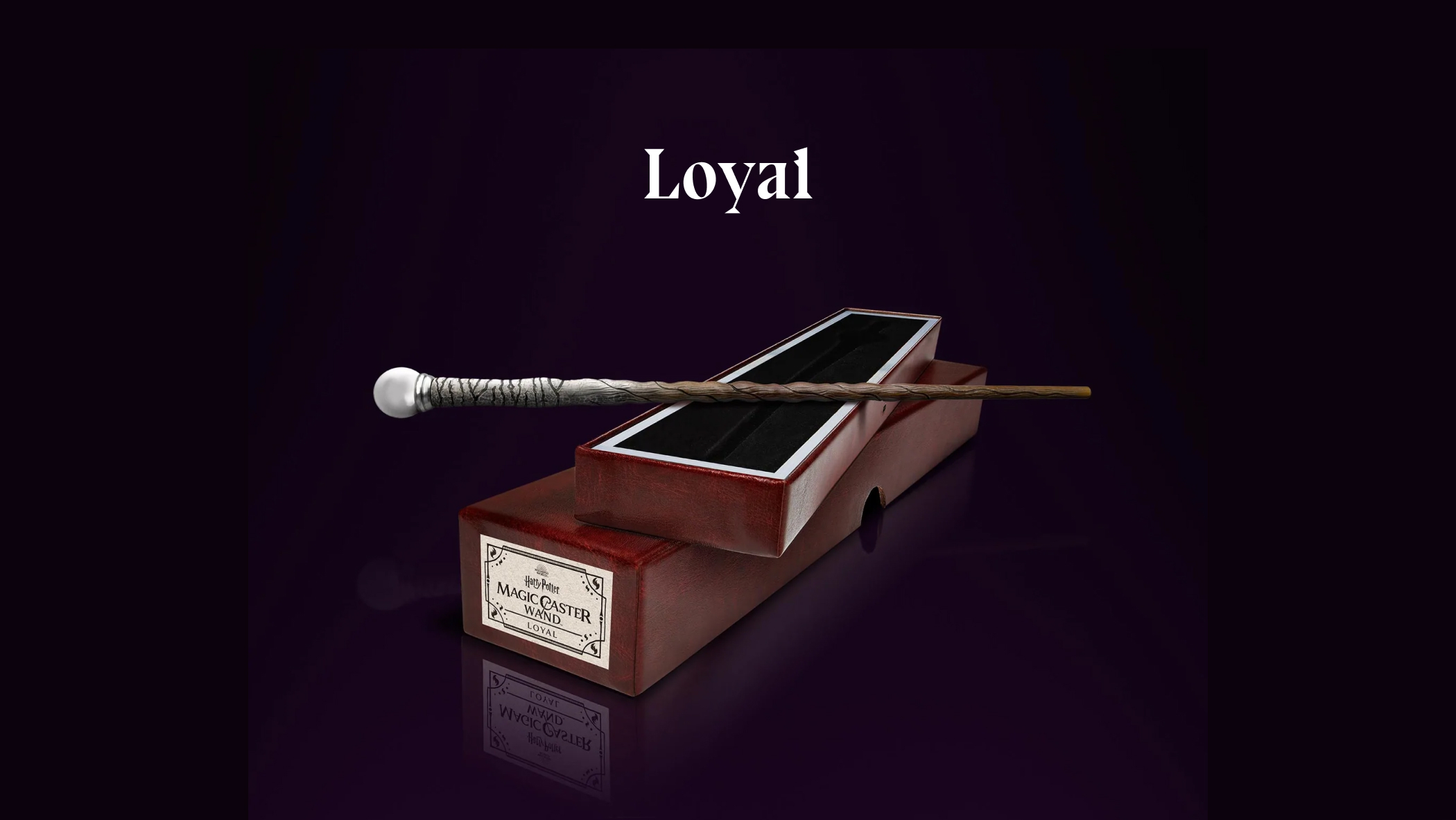 All of the wand designs have the same functionality. Each wand has multi-colour lights that magically change colour when you cast spells. To learn more, go to harrypottermagiccasterwand.com.